This 5-part video presentation (50 minutes total) provides information to strengthen the diagnostic and treatment skills of clinicians working with children with latent TB infection (LTBI) or active TB disease. This course also includes extensive additional resource materials, including provider fact sheets, instructions for families, monitoring forms, dosing tables, and algorithms.
Target Audience
Clinicians and healthcare professionals
Presenter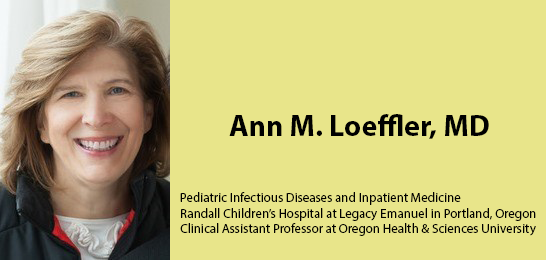 Since 1997 Dr. Loeffler has played a central role in the training and medical consultation mission of CITC by serving as its Pediatric TB Consultant. Her articles about TB and other infectious diseases have been published in Pediatrics, Clinical Infectious Diseases, and Pediatric Infectious Disease Journal.
Please note:  This online presentation contains information about the treatment of latent tuberculosis infection (LTBI). It was produced prior to the release of updated guidelines from the CDC in February 2020.  For the most current guidance available regarding LTBI treatment, please see: Guidelines for the Treatment of Latent Tuberculosis Infection: Recommendations from the National Tuberculosis Controllers Association and CDC, 2020
Date of Original Release This presentation was first developed in December 2006, updated in February 2010, and again in June 2018.
Please share your feedback…
CITC encourages you to provide input on the Pediatric Tuberculosis presentation and resources. Please email your comments to CurryTBcenter@ucsf.edu.


Dates of Most Recent Updates: June 2018
Date of Release: December 2006